Los Angeles Hardwood Floor Repairs
Wood Floor Repair Experts in Los Angeles, CA
Hardwood flooring repair done right the first time. Replacement of wood flooring planks, sanding off scratches and imperfections on hardwood floors and Buffing, screening or cleaning off worn out finish and re-applying polyurethane finish on wood flooring since 1994.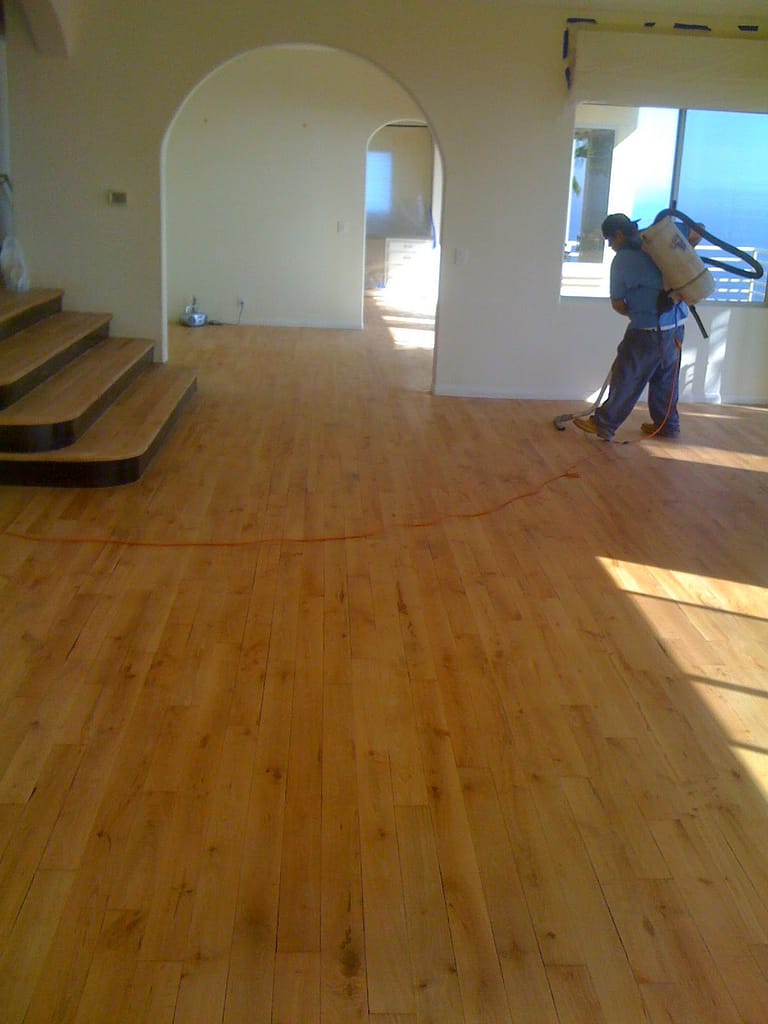 Striving for Hardwood Flooring Perfection
Termite Damaged Hardwood Floors
It's no fun when a property owner has termite problems. Not only they need to take care first of the termites damaging their property, they will also need to address the actual damages they might have cost in the entire home. As for termite damaged hardwood flooring, Its best to replace the termite damaged wood flooring planks or boards. How much wood flooring replacement needs done? Well, it highly depends on the extent of the damaged created. Usually the sub-floors are also compromised and needs to be replaced or repaired. A thorough assessment is needed to gauge what needs to be done.
Pet Urine Stain Damaged Hardwood Floors
We love our pets but left un attended they can create significant hardwood flooring damages. Pet Urine needs to be taken care of immedietly before it seeps through the ood nd caused deep stains that can be sanded or in some cases the damaged wood flooring planks needs to repaired by replacing it.
Scratched, Gauged or Broken Hardwood Flooring Planks
The typical question we get when clients calls us for a repair is if we can just do a localized repair. This can possibly done under very limited circumstances. Repairs for scratched or gauged wood flooring, are normally addressed by sanding the scratched off and then re-apply a polyurethane finish. To get a uniform look when we finish the refinishing process, we typically recommend sanding the entire room. A localized repair on hardwood floors can result to the area standing out from the rest of the floor area since there would be a difference in color, sheen and look between an old floor from a newly refinished hardwood flooring. 
Worn Out Finish or Discolored Wood Flooring
The exposure of hardwood floors in elements such as time, air, light and everyday activities can cause the polyurethane finish and or color stain of a wood flooring to look worn out, old or faded. This natural issue can typically be corrected by sanding or buffing the wood flooring. Depending on the wear layer the wood flooring still have, sanding the hardwood floors will take away all the imperfections and allow a hardwood flooring technician to apply fresh coats of sealers and polyurethane finish. 
"Perfection in Every Step"
This is what Custom Hardwood Flooring LA strives for since 1994. We pride ourselves on the fact that the bulk of our business is from returning customers and referrals from previous clienteles. This tells us that we did make a difference. We pride ourselves of our ability to be a reliable and contributing part of teams put together by professionals in the construction, real estate, design, residential and commercial industries.
We are looking forward to being part of your next hardwood flooring project.
Our business model is simple, to offer the highest quality craftsmanship and great customer service at an affordable price.
This model does not always make for the cheapest price, but you are guaranteed the best value.
Our prices are among the lowest in the Los Angeles Area for Hardwood Floor installation and refinishing services, providing huge savings to our customers.

We stand by all of our bids ~ No hidden charges.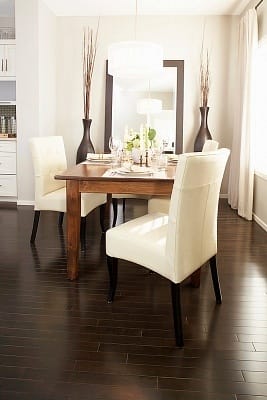 At Custom Hardwood Flooring LA, we are experts in every aspect of installation, sanding, staining, and refinishing of hardwood floors.
From your initial free estimate to the timely completion of your project, we actively supervise and participate in each and every job.
The result is a more controlled process that you can feel good about.
Need to schedule a free on-site estimate?
Custom Hardwood Floors LA, a flooring contractor, offers Low Price Hardwood Floor Refinishing and Hardwood Floor Installation Services throughout Los Angeles, specializing in Refinishing, Installation, Repairs, Custom Floors, Exotic wood.
Call now Toll free: 323-799-9954